Electric vehicle charging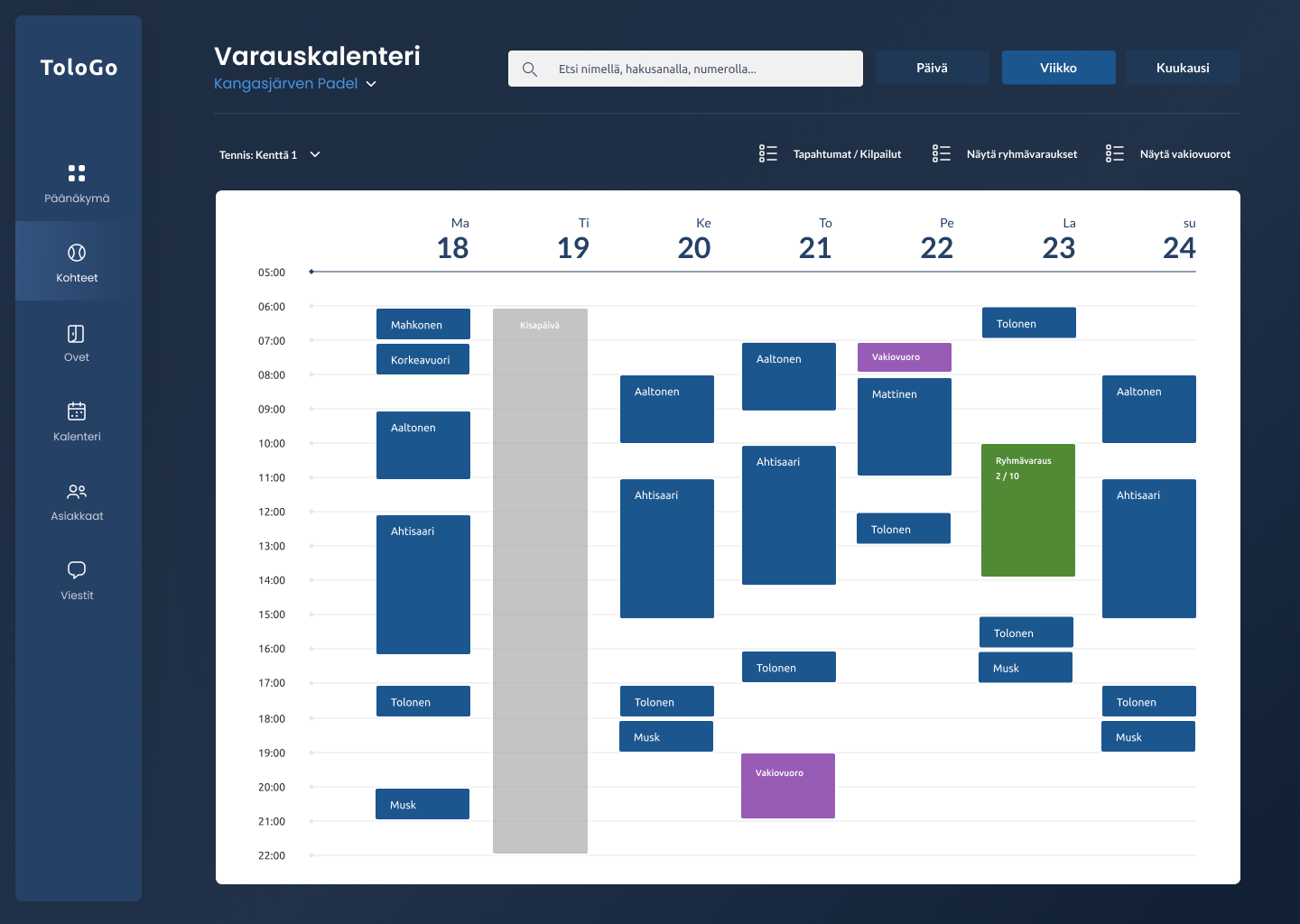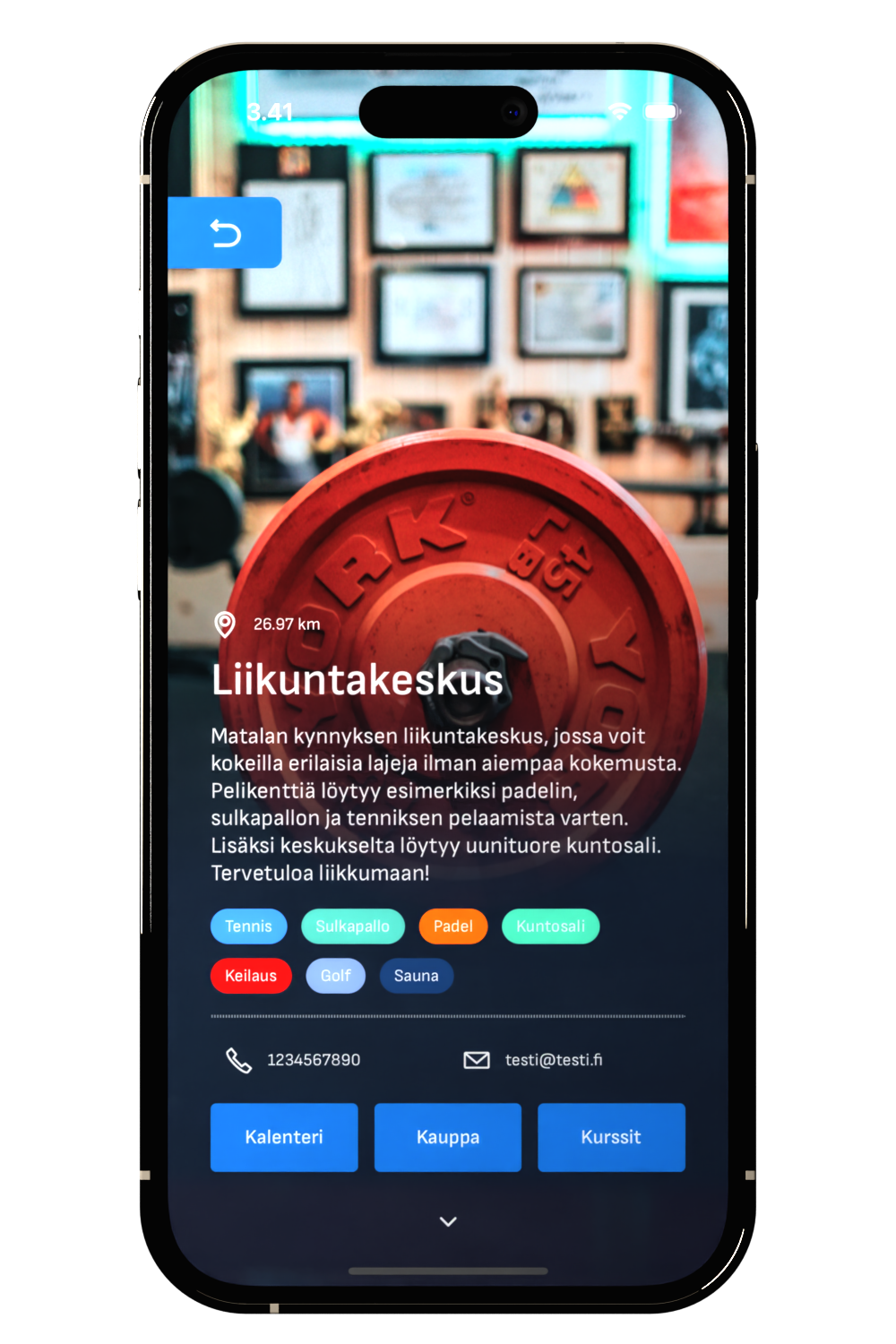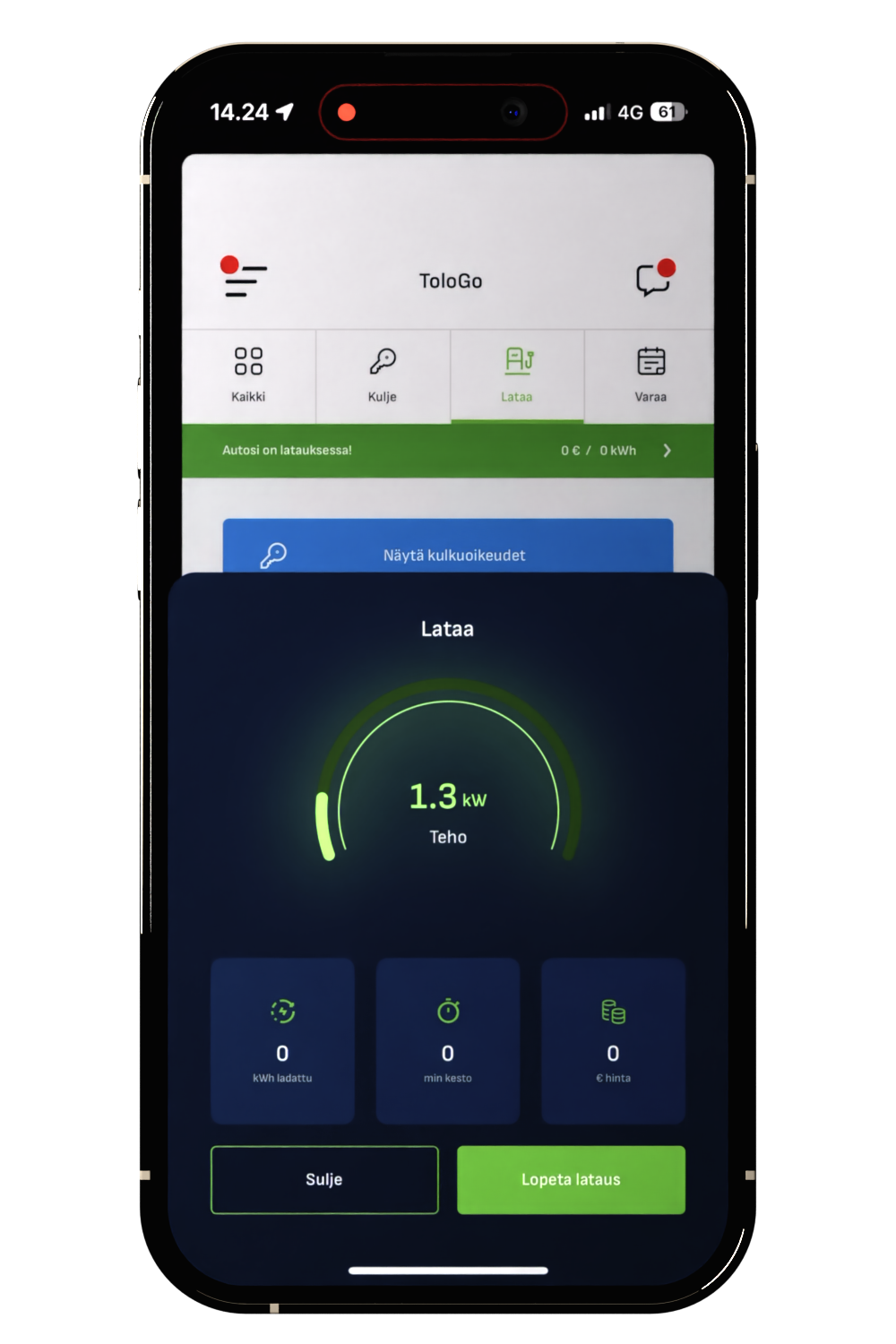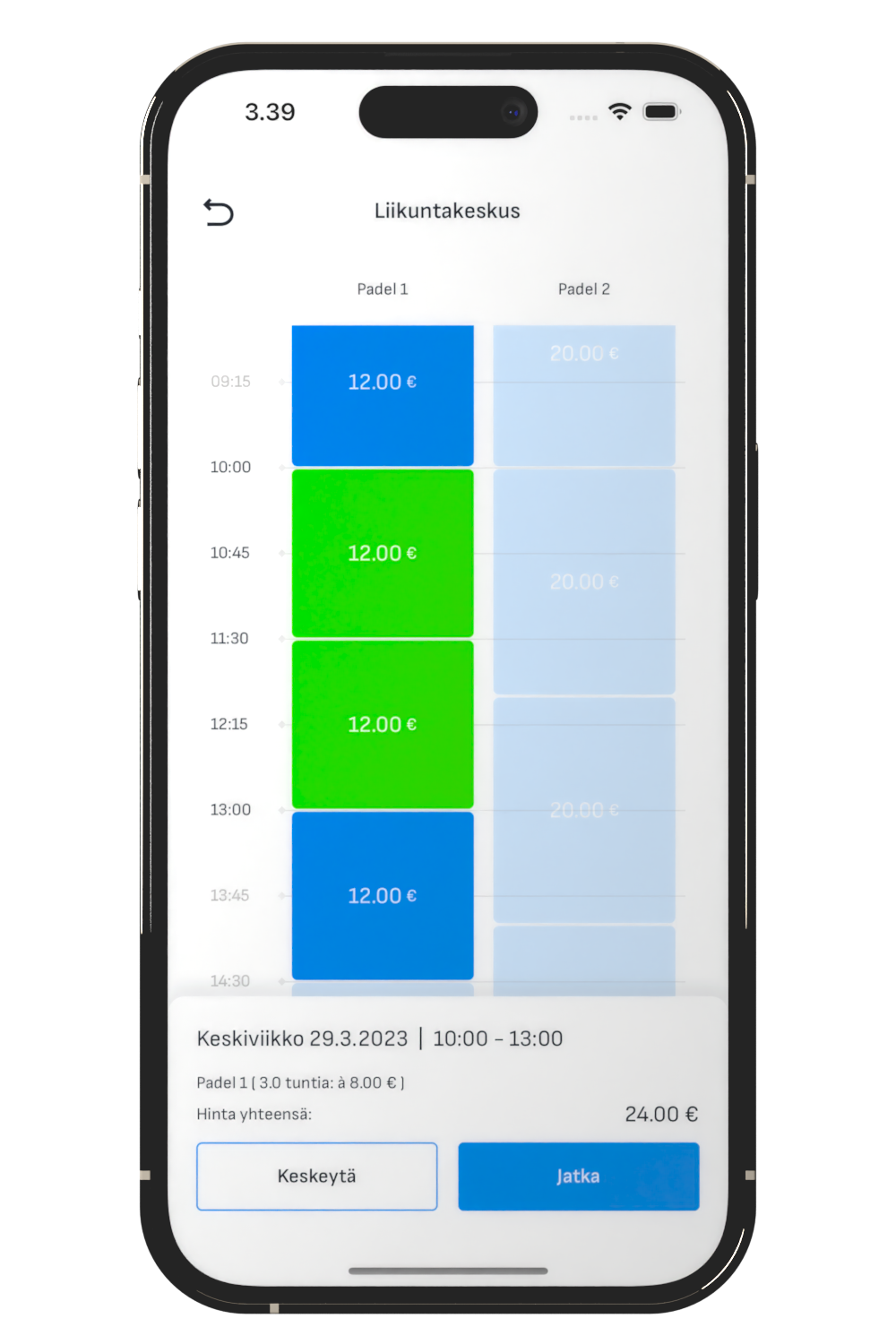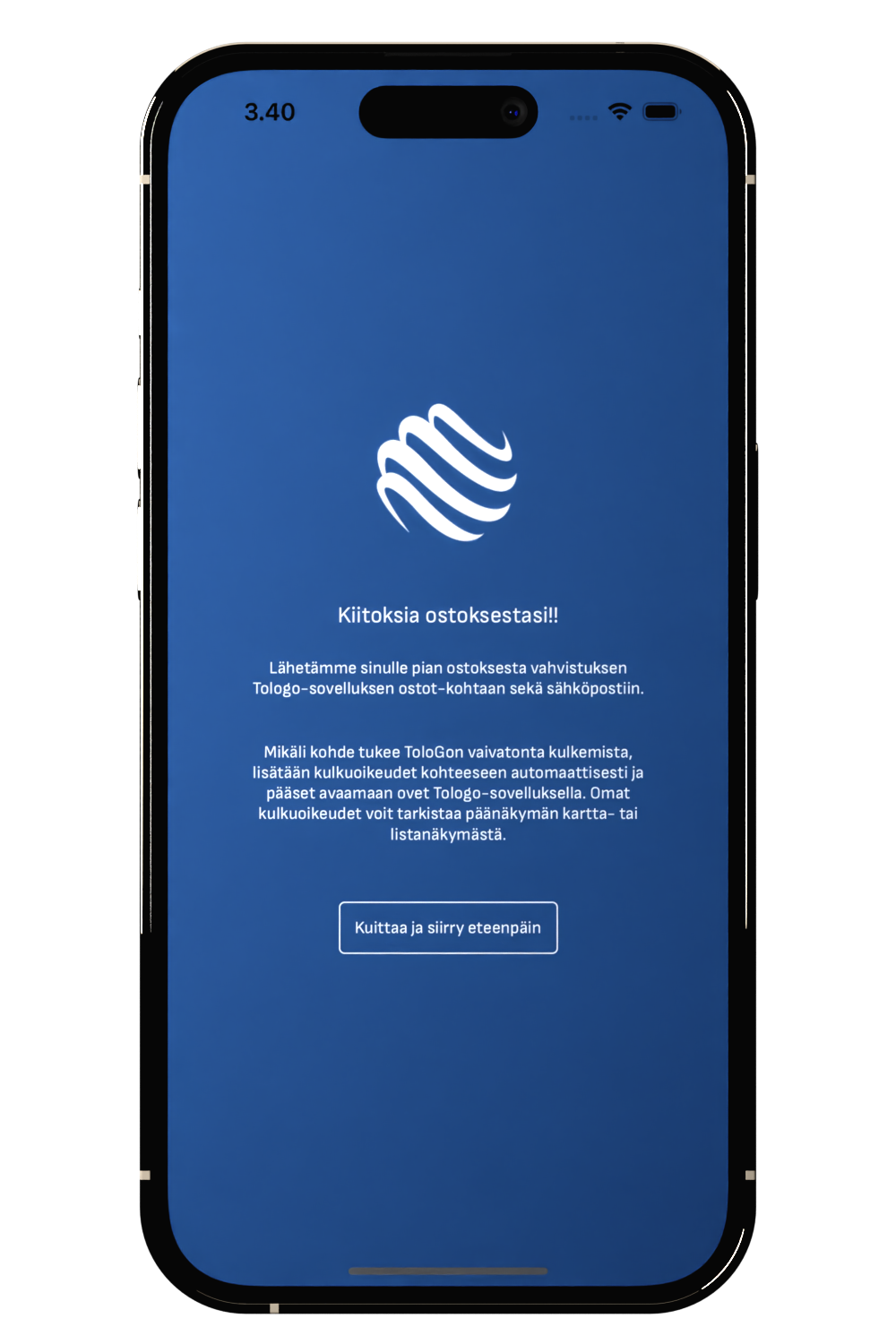 ToloGo is a mobile app that allows you to open doors, book facilities and charge your electric car in a smart way. Combine the services offered by ToloAccess ToloBook and ToloCharge behind a single app icon!
The ToloGo mobile app is packed full of nifty features. For example, booking exercise and sauna sessions is a matter of a few clicks.
It is also possible to find products and additional services on the side of the reservations. Rackets and balls can be found on the product page of the item you are interested in. You may also find the most interesting additional services, such as gym memberships.
ToloGo's extensive feature book has finally been extended to include electric car charging! If your location has ToloGo-compatible chargers, they will be displayed alongside the doors of the location in the app.
In addition to booking rooms and times, the app also allows you to organise your courses. It's quick, safe and easy to register for the courses on offer!
ToloGo supports the most common payment methods used in Finland. To charge electric vehicles, the payment method must be pre-set in the application's ID tab. In other cases, payment is made using various mobile payment methods, online banks and credit cards.
Do you want to use our services
for your business?